Sunday, May 28th Our store will be closed. We are accepting orders online to be picked up anytime after Tuesday.
Hi there! Thank you for visiting wine-sense online. We hope to be as interactive, passionate, and knowledgeable on this website as we are in person.
Our approach is simple. We keep the seasons in mind and pair to the foods we're cooking with at each time of year. OK, so we might be over-thinking a bit. But that's why you love us!
If you've shopped in the store, you know our wines move fast and the selection changes often. So be sure to check back frequently for latest finds, our new obsessions, and recently allocated bottles. We'll also share upcoming events and sales so, you can grab them while they're in stock.  – Samanta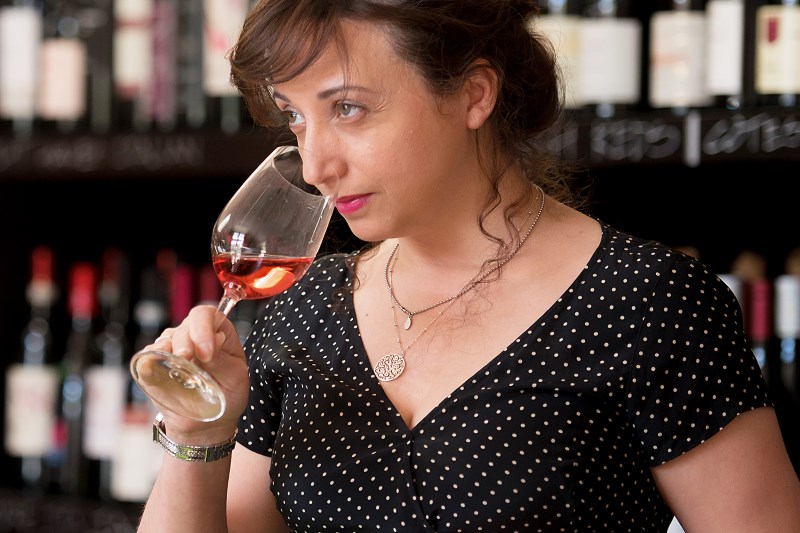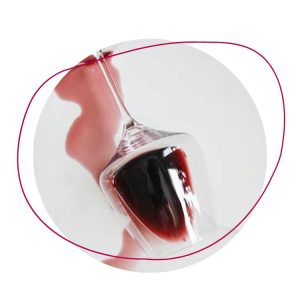 Producer's Visit – Costaripa
Join us for an alfresco wine tasting on Thursday, May 25th, hosted by Stacey from MatchVino and featuring producer Nicole Vezzola from Costaripa. Located in Lombardia's Brescia region, Costaripa uses biodynamic techniques to harvest their fruit by hand. Their selection includes Trebbiano di Lugana, Groppello, Chardonnay (traditional method), and Pinot Noir (traditional method). Winemaker Mattia Vezzola (Nicole's father) used to be with a renowned Franciacorta producer and has also applied his knowledge from Burgundy to lower crop yields and to use cold maceration and Barrique aging on the Groppello grape, resulting in some remarkable wines. Mattia's conviction in selecting native varieties and utilizing advanced technology is confirmed by the fantastic wines produced by the Costaripa terroir.
At the tasting table under the tent:
Producer: Mattia Vezzola
Rosé: Groppello Gentile 50%, Marzemino 30%, Sangiovese 10%, Barbera 10%
Brut Rosé: 80% Chardonnay, 20% Pinot Noir
Brut: 100% Chardonnay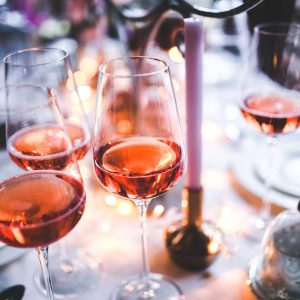 The arrival of the annual rosé release fills our wine shop with real excitement, because there's something about the advent of spring in New England that pairs perfectly with a glass of crisp, refreshing rosé. As the pink wave washes over us, we can't help but revel in the joy it brings – which I think we showed at our outdoor rosé tasting a few weeks ago.
I've always said rosé wines are a true enophile's delight, possessing incredible versatility when it comes to food pairing. These wines are crafted by bleeding red grapes for a brief period, allowing them to absorb the distinctive character, depth, and complexity of the grapes from which they originate. The result is a balanced combination of flavors that work with a wide range of the foods we like to prepare during the warmer months.
The Rosé Plunge is a carefully-chosen quartet of wines that encapsulates the diversity and allure of rosés, ensuring you have a delightful range to explore. Each bottle tells a unique story, from pale pink hues to vibrant shades. Whether you're savoring a glass with a light spring salad, a grilled seafood feast, or a casual afternoon picnic, this selection promises to elevate your dining experience to new heights.
WHAT'S INCLUDED:
California, a blend of  Grenache Mourvédre, Counoise
Corsica, all Pinot Noir
Tavel, a blend of Grenache Noir, Mourvédre, Carignan, Syrah, Clairette, Picpoul, Bourboulenc, Cinsault
Getariako Txakolina, a blend of Hondarrabi-Beltza Hondarrabi-Zuri
This is a limited offer while supplies last.
Bought separately: $93 (you save 20%)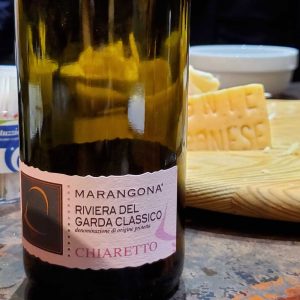 Chiaretto Offer | 2022 Rivera del Garda Classico Rosé
Indulge in the exquisite Chiaretto, a delicate and elegant rosato wine from the Lombardia region of Italy, carefully crafted by Marangona's fourth-generation winemaker, Alessandro Cutolo. This gorgeous rosé is a blend of four red grape varieties: Groppello, Marzemino, Barbera, and Sangiovese, grown on a limited 1-hectare plot of 30-year-old vines, giving it a unique character and personality.
As per DOC law, this rosato wine must have a pale color, and Marangona's Chiaretto precisely embodies this requirement, with its charming, light-pink hue. The wine is aged entirely in stainless steel, allowing its bright aromas of wild red berries, hay, chamomile, and bread dough to take center stage. On the palate, you will experience a delightful blend of crushed strawberry, juicy cherry, and a hint of fennel, all brought to life by its crisp acidity, orange zest, and refreshing saline notes.
Garda Marangona, Chiaretto, Rosé
The 2022 vintage in the Rivera del Garda Classico DOC was marked by a warm growing season, which resulted in wines of added character, including this exquisite rosato, which boasts more ripeness yet balanced and notable acidity, making it a perfect match for seafood, grilled salmon, chicken, or pork.
The story behind the name Marangona adds a touch of nostalgia to this already charming wine. The name refers to a bell that was rung to signify the end of the workday, which is still present on the farm. This attention to detail is mirrored in Alessandro's meticulous winemaking style, which emphasizes low-intervention viticulture and sustainable farming practices. Embrace the unique personality of Marangona's Chiaretto and experience a taste of Lombardia's exquisite wine culture.
THE DOCTOR SAYS, IT'S A CASE OF THE BURGS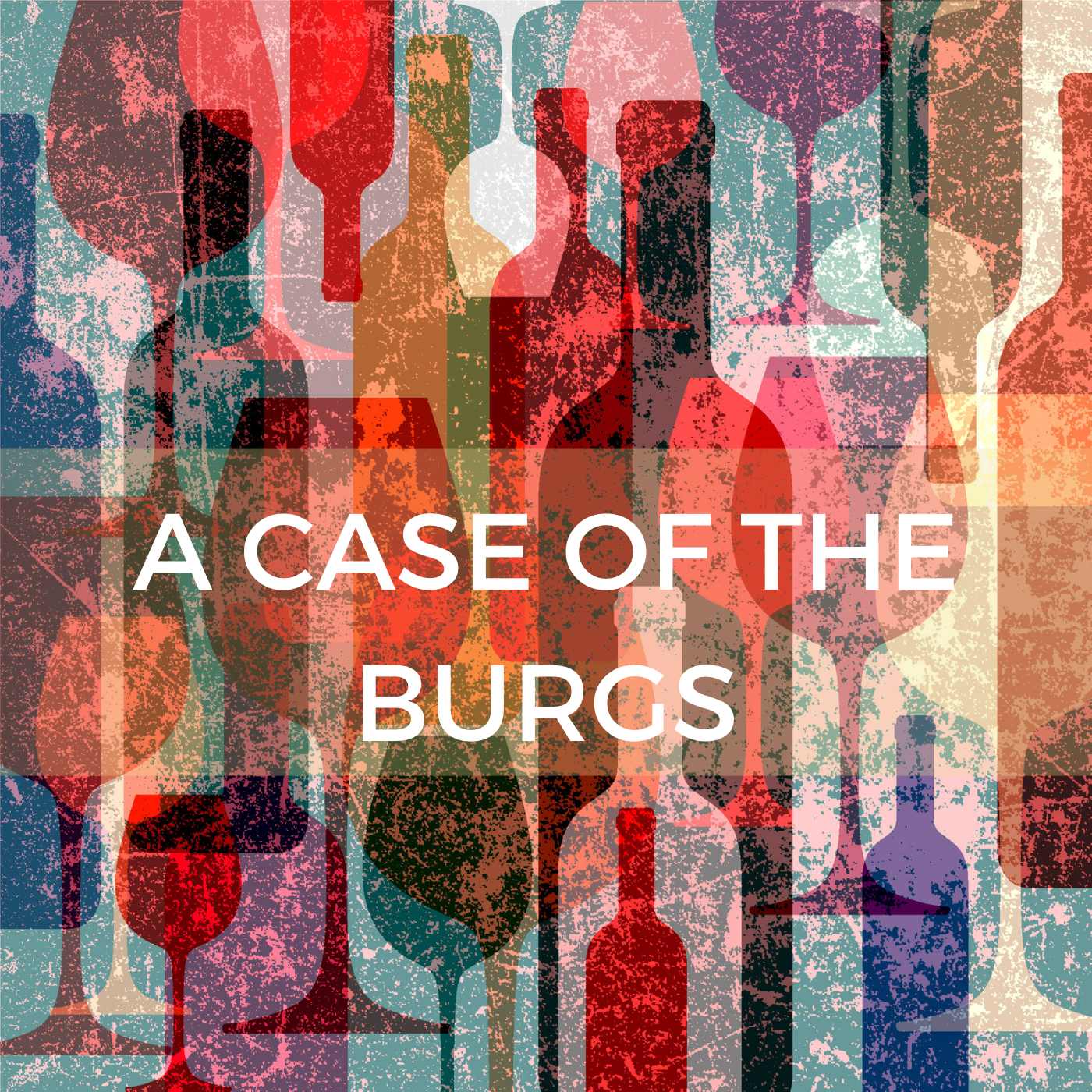 Looking to expand your collection or start one? Or you just love Burgundy like we do!
3 bottles white
2021 Maison Matisco, Macon-Davaye
3 bottles white
2021 Domaine Marc Morey, Bourgogne
2 bottles red
2019 Chandon de Briailles, Aloxe-Corton 1er Cru, "Les Valozieres"
2 bottles red
2021 Domaine Francois Raquillet, Mercurey 1er Cru, Naugues
2 bottles red
2018 Domaine Coillot Pere et Fils, Gevrey-Chambertin Vieilles Vignes
Included: Cellaring suggestions and detailed notes on each of the wines
Regular shelf price $665 – WS Essentials special price $620